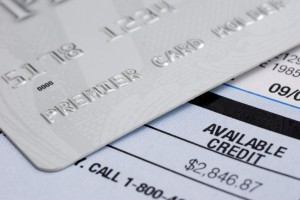 While doing my daily reading of the financial news and articles posted on popular personal finance news sites such as CNN Money I came across an interesting feature where Americans tell President Obama what they think he should do to fix the economy and their lives. While I'm not convinced that President Obama has the ability to fix the economic crisis single-handedly (in fact I believe he absolutely doesn't) I'd be foolish to say that he doesn't have any power at all to control the current economic crisis.
With that being said, I'd like to point out that the very first suggestion that I read concerned me greatly. I'll quote it for you. You can read the entire thing by following this link.
I have one credit card, not maxed out, that was at 13% interest. I have always paid at least 150%, if not more, of the required payment, never missed a due date, but it was jumped to 22.9% in November. When I asked to have it reduced back I was told "every person with our credit card has been moved to this, and it cannot be changed."
Consumers will never be able to pay of these debts when they are increased in this manner… What Obama can do is mandate an interest rate cap on all credit cards to a manageable figure (12%?).
While I appreciate that Karen seems to have done a good job paying on her credit card and I don't agree that the credit card company should have any right to raise her interest rate without due cause, or at least some sort of a warning that they will be adjusting their rates in the near future, I don't think that it would be a good idea to mandate an interest rate cap on credit cards – especially to a rate as low as 12%.
A Lesson In Business 101
Here's the problem with an interest rate cap, and why it would do nothing if not worsen the state of the economy. An interest rate cap would destroy competition, and the credit card industry as a whole. Credit card companies and banks do not issue credit cards to be nice. They are in business and expect to make a profit by lending money to consumers that use credit cards.
Credit card lenders charge a relatively high rate (which usually varies depending on several factors such as your credit history and external factors such as the prime rate) because the money that they lend through these credit cards is unsecured.
Unsecured debt basically means that the lender has no means with which they can reclaim their money if you were to choose to not pay it back once borrowed. Because credit card debt is unsecured it is more risky. With risk comes a risk premium (ie. a higher interest rate). Only by charging a higher rate are credit card companies and banks able to continue to make a profit on lending.
What would happen if credit card companies were forced to lower their rates for all of their customers (even the extremely risky ones)? They would likely drop out of lending through credit cards. What would happen then? They'd fire all of their employees who work in said credit card business. This would lead to increased unemployment and an economy that's worse off than before.
All other things considered a credit card interest rate cap would be a terrible idea. Nice try Karen, but what else do you have? If we must regulate the credit card industry, let's do it wisely.
Any thoughts?